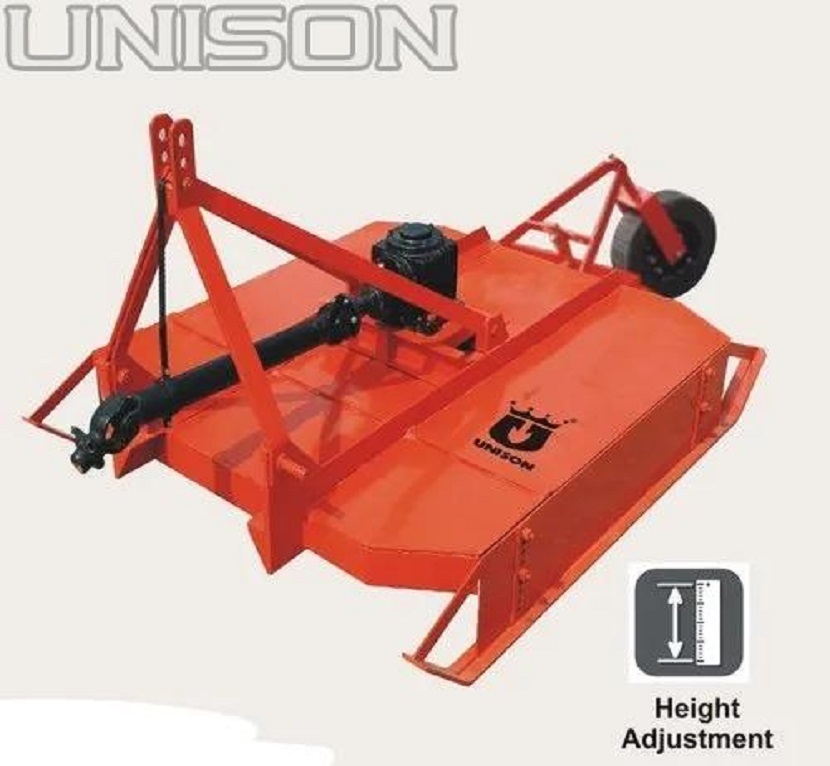 The Jungle King by Jungle King Manufacturer is a revolutionary game-changer in the world of landscaping and lawn maintenance. The way we approach overgrown and disorderly environments has been completely reimagined by this durable and inventive equipment. We'll look at what makes the Jungle King Mower the uncontested ruler of its realm in this post.
Leading Innovation in Taming the Wild
Devoted engineers and gardeners were weary of battling impenetrable jungles of weeds and thick grass. Then they came up with the idea for the Jungle King Mower. It was developed out of a desire to build a machine that could easily traverse the most difficult terrain.With the least amount of physical labour.
Unparalleled Cutting Power
The cutting power of the Jungle King Mower is at the core of its supremacy. This machine's razor-sharp blades can easily cut through thick vegetation, resistant underbrush, and even small trees. It cuts with unrivalled skill and leaves a tidy trail in its wake.
Efficiency in Action
The effectiveness of the Jungle King Mower is one of its best qualities. It allows you to easily handle big areas because of its wide cutting deck and high-speed operation.This allows it to cover more territory in less time. Due to the time and work it saves, this efficiency is a tremendous advantage for both professionals and households.
Consistent Durability
The Jungle King Mower has excellent durability and is built to withstand the worst situations. Because of its tough design and top-notch components, it can easily withstand rocky terrain, pebbles, and trash. It is a wise investment for any landscaping company since its durability ensures a long lifespan.
Adaptive Maneuverability
The manoeuvrability of the Jungle King Mower is just amazing. It manoeuvres hills, rough terrain, and tight turns with ease. Because of its superb manoeuvrability, it is the pick for places where other mowers might find it difficult. This is to establish a grip.
Security First
When working with strong machinery, safety is always a top priority, and the Jungle King Mower takes this seriously. Safety elements such as an emergency shut-off switch, operator presence controls, and shields are included. These characteristics shield the environment from debris projection in addition to protecting the operator.
Environmentally Conscious
The Jungle King Mower is a sensible option at a time when environmental responsibility is crucial. Its effective cutting and mulching capabilities contribute to trash reduction, and its low-emissions engine reduces environmental impact. It's a tool that enables you to take good care of your land and the environment.
Application Varieties
The capabilities of the Jungle King Mower go beyond mowing. Its adaptability allows for a variety of uses, such as brush removal, land restoration, and the construction of firebreaks. This device is useful for a wide range of people, including landowners, farmers, and professional landscapers.
Low Maintenance
When you own a Jungle King Mower, upkeep is less of a time commitment. Its user-friendly design makes it simple to reach vital components, which simplifies normal maintenance. As a result, there will be more time spent working and less downtime for maintenance.
Innovations that Set the Jungle King Apart
The unique characteristics of the Jungle King Mower stand out from those of its rivals. They continuously push the limits of what a mower is capable of.
Ability to Control Remotely: The Jungle King Mower has options for remote control, enabling users to manage the device from a secure distance. When navigating challenging terrain or dense foliage, this function is especially useful and improves operator safety.
Advanced Mulching System: In addition to chopping up the vegetation, its sophisticated mulching mechanism replenishes the soil with essential nutrients.It encourages the growth of better plants. The use of chemical fertilisers is decreased by this environmentally friendly strategy.
The Jungle King in Action
It's important to observe the Jungle King Mower in use to fully appreciate its possibilities. This equipment produces excellent results whether it is clearing overgrown pastures, maintaining hiking paths, or preventing wildfires by constructing firebreaks.
The Jungle King Mower is a pioneer in the transformation of the landscaping sector. This adaptable machine is set to become an even more important weapon in our toolbox as we confront difficulties like overgrown landscapes brought on by climate change and the requirement for sustainable land management.
Future of Landscape Design
The Jungle King Mower is more than simply a piece of equipment; it represents innovation in the landscaping sector. Its unrelenting quest for perfection has raised the bar for what is possible with modern technology. We can only speculate about this incredible invention's future as technology develops further.
As the undisputed ruler of the landscaping industry, the Jungle King Mower has earned its crown. It has evolved into a necessary instrument for anybody managing overgrown landscapes because of its unrivalled cutting, efficiency, and durability. Its adaptability and ecologically friendly construction make it a progressive option among landscaping gear.