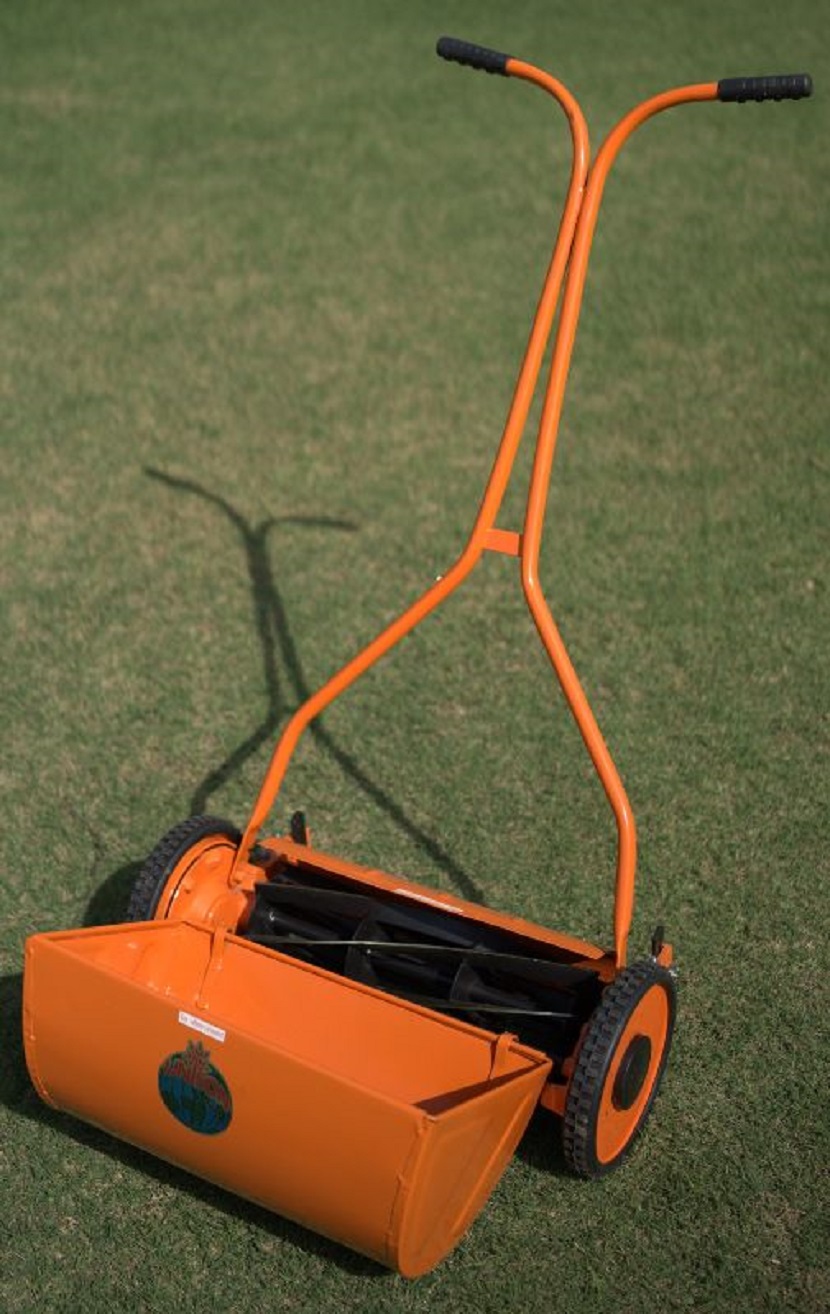 A push lawn mower is a gardening tool that is used to cut grass manually. It is a simple, affordable and eco-friendly method of lawn care that has been in use for generations. Unlike gas or electric powered lawn mowers, push mowers do not emit greenhouse gases or noise pollution. Therefore, they are environmentally safe and do not cause any harm to the atmosphere or the user. In this article, we will explore the benefits of using a push lawn mower and why it is becoming increasingly popular among homeowners.
Firstly, push mowers are easy to use and maintain compared to other types of lawn mowers. They are lightweight and do not require gas, oil or electricity to function. All you need to do is push the mower along your lawn, and it will cut the grass evenly. You also do not need to worry about replacing the spark plug, cleaning filters, or charging batteries. Therefore, push mowers are ideal for anyone who wants to maintain their lawn without the hassle of dealing with complicated equipment.
Secondly, push mowers are affordable and cost-effective. When you purchase a push lawn mower, you will not only save money on fuel costs, but you will also save on maintenance costs. These mowers are simple devices that require little maintenance and repair. This means that you can save hundreds of dollars on repairs, maintenance and fuel costs in the long run. Moreover, push mowers come in different sizes and designs, so you can easily find one that fits your budget.
Thirdly, push mowers are eco-friendly and contribute to a greener environment. Gas and electric-powered mowers emit harmful gases that can damage the ozone layer and pollute the air we breathe. Additionally, fossil fuels used in these mowers contribute to global warming. Push mowers, on the other hand, emit zero air pollution and do not require the use of any fossil fuels. This means that you can help reduce your carbon footprint and protect the environment by using a push lawn mower.
Fourthly, push mowers are great for exercise and physical activity. Pushing a lawn mower is a great way to get some physical activity and stay active. It can be a fun and relaxing way to enjoy the outdoors while getting some exercise. You can burn calories, reduce stress, and improve your overall mental and physical health by using a push mower. Plus, the satisfaction of seeing a neatly trimmed lawn after a long day of mowing is priceless.
Fifthly, push mowers are perfect for small lawns and gardens. If you have a small lawn or garden, a push mower is the ideal choice for you. It is easy to maneuver, and you can easily cut the grass in tight spaces. Additionally, push mowers are quieter than gas or electric mowers, so you can mow your lawn without disturbing your neighbors.
The Eminent Role of Push Lawn Mover Manufacturers
Push lawn mowers are a popular tool for maintaining lawns and gardens around the world. As the demand for these eco-friendly, easy-to-use devices increases, so does the need for manufacturers to produce high-quality push mowers. In this article, we will explore the role of push lawn mower manufacturers and how they contribute to the success of the industry.
Design and Innovation
Push lawn mower manufacturers play a crucial role in the industry by designing and innovating new models of push mowers. They work tirelessly to develop models that are ergonomic, adjustable, and user-friendly. By understanding consumer needs, preferences, and changing trends, manufacturers are able to create products that meet the expectations of their customers.
Through relentless research and innovation, manufacturers are also able to produce mowers that are lightweight, durable, and efficient. They take into account factors such as the type of grass, the size of the yard, the height of the user, and other key aspects to produce push mowers that perfectly address customer needs. Thus, manufacturers are responsible for providing a wide range of options suited to the diverse requirements of consumers.
Quality Control
Push mower manufacturers are also responsible for ensuring the quality of their products. They make sure that each machine is tested and inspected thoroughly before it is released into the market. This includes evaluating the designs, materials used, and functionalities.
Manufacturers employ rigorous quality control processes to eliminate defects and errors in their products. They constantly monitor and refine their manufacturing procedures to minimize any chance of defects. Additionally, manufacturers make use of sophisticated tools and state-of-the-art machinery to ensure that each push mower is of the highest quality.
Affordability
Push mower manufacturers also play an important role in making sure that their products are affordable and accessible to everyone. In order to do so, manufacturers gauge the value of their product right from the outset. By considering factors such as materials, labor, and both the fixed and variable costs of production, manufacturers are able to manufacture high-quality push mowers at a price that is within reach of the average consumer.
Sustainability
Push lawn mower manufacturers also play a significant role in promoting eco-friendliness, and sustainability in their industry. They strive to ensure that their products are constructed using sustainable materials and that their manufacturing processes are environmentally friendly.
Manufacturers are conscious of the impact their products have on the environment and actively incorporate sustainable measures like avoiding the use of plastic packaging, and minimizing the wastage of resources. By keeping an eye on environmental sustainability, they produce eco-friendly, user-centric, and ethically sound push mowers that promote a cleaner and healthier planet, while also fulfilling the needs of consumers.
Customer Satisfaction
Push lawn mower manufacturers have a strong responsibility towards creating a product that caters to customer satisfaction. To this end, they have to track their customer preferences to incorporate features that their clients require, such as larger storage, sharp blades, comfortable handles, and adjustable heights.
Manufacturers also have to ensure that their products are equipped with the latest technology and are aesthetically appealing. By providing products that combine cutting-edge features and consumer-friendly design, manufacturers can ensure customer satisfaction and loyalty, while providing a lasting and trustworthy reputation in the marketplace.
Sales and Distribution
Manufacturers play a key role in the sales and distribution of push mowers and have to determine the right channels for their product. They must use effective marketing strategies such as social media campaigns, showcasing at home improvement stores and offering sales and discounts to reach out to prospective customers.
Additionally, they work in establishing reliable distribution channels to ensure their products are easily available to consumers, wherever they are. Reliable distribution helps in building brand recognition, loyalty, as well as bringing the product conveniently to the consumer's doorstep.